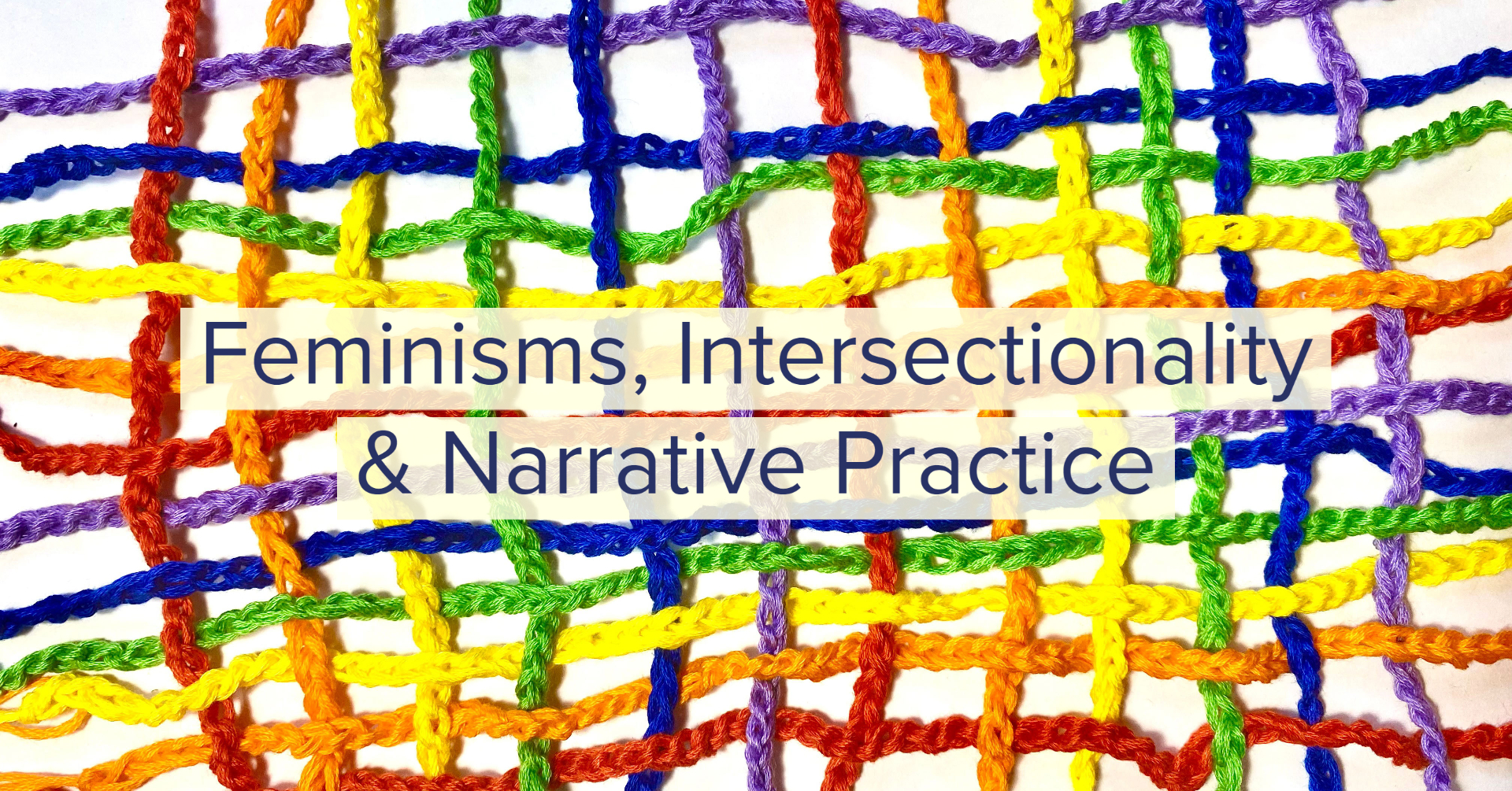 Welcome to this free online course about feminisms, intersectionality and narrative practice!
This course provides papers, videos and extracts to enjoy at your own pace across nine 'chapters' or 'lessons' (see the lesson list on the right hand side of this page).
These topics have been selected because they represent some of the key areas of work that feminist narrative practitioners struggle with on a daily basis. You'll find here a vibrant mix of stories, ideas, insider knowledges and practice examples. The course is freely available to anyone but of particular relevance for those interested in the areas of counselling, psychology, community work or social work and those already using narrative practices in therapy and community work.
If you are new to narrative ideas, we recommend that you complete What is Narrative Practice? A free course before embarking on this course as we will be referring to narrative practice ideas without describing them in great detail.
This course won't answer all your questions, and it couldn't possibly contain all the voices, identities, knowledges, skills and experiences of feminist intersectional narrative practice! However, we hope it will inspire and challenge you. We also hope you will make your own contributions by adding comments, reflections and stories of your own at the end of each chapter. Thanks!